Water Heater Repair Monroe MI | Local Service Near You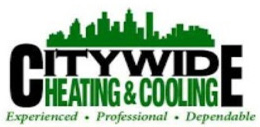 Access to hot water is a necessity in your household, especially when it's winter. Be it for your laundry, doing the dishes, or carrying out daily chores, the need for hot water cannot be replaced. So before the temperature goes down, try to opt for maintenance for your water heater. This small investment will reap a lot of benefits in the long run, saving tons of money. When you keep your system fine-tuned, it is less likely to get broken down all of a sudden, and it is less prone to damages as well. So service is always a good idea!
If your water heater has not been in the best of its spirits nowadays, you need assistance from an HVAC expert. And if you're in Monroe or Garden City, you're in luck! Call us immediately, and get access to the world's best water heater repair services.
Gas Water Heater Replacement and Installation Services Near You
At Citywide Heating and Cooling, we put a great deal of attention to detail, ensuring that each of our customers is satisfied with our services. In case there is a need for post-servicing assistance, you will find us right beside you. We understand how important it is for your water heater to run seamlessly, so we try our best to be prompt in resolving your issues.
A novice company or a local handyman may not be proficient enough to handle the project dexterously. Hence, refrain from making any risky choices, and hire us for a fantastic experience. Our company has employed a bunch of enthusiastic and certified technicians who know everything about HVAC systems. It doesn't matter how big or small your problem may be. They will take it upon themselves to alleviate any issues you might face.
In exchange for such top-notch services, we charge a reasonable amount. Unlike other companies, we won't be throwing a large bill on you. Our fair pricing model is another reason why customers keep coming back to us.
Need Your Water Heating System Fixed or Installed? Call Us!
Generally, water heaters are hardy and long-lasting. They provide you relentless service for many years, but minor repairs are inevitable. If it has been in action for many years and has stopped functioning correctly, a replacement might be the solution.
So if you are on a mission to find the best water heater repair and installation company, look no more! At Citywide Heating and Cooling, we know what it takes to make your water heater as good as brand new again. And if a replacement is necessary, we will also help you choose a system and install it with care. If you have any questions about us and our repair and replacement services, our customer support team is just one call away.