Heat Pump Repair La Salle MI | Trusted Replacements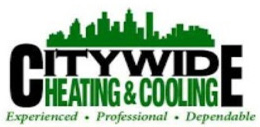 Usually, you see two distinct systems for controlling the temperature inside a house, the heating system and the air conditioning system. However, you can make things much more comfortable by installing a heat pump that can control your home's climate throughout the year. This system acts as a heater and a cooler, saving you a lot of time and effort. If you are looking for energy efficiency, then such a system would suit you well.
But what happens when it fails to perform as expected? You rely on the heat pump for providing you comfort in all seasons, so it could be a real inconvenience when it breaks down or underperforms. That is where we come in. Whether you need heat pump repair work done or need to install a new system, we can offer you our high-quality services.
Our highly skilled professionals will work closely with you to solve all your heating and cooling needs. Should you need a replacement, we will make sure to recommend the right pump based on your home's size, so you can efficiently control the climate inside. We have years of experience in helping our customers solve problems with their air and water source systems, and we will do all we can to ensure you can get the best out of your heat pump.
RELIABLE HEAT PUMP INSTALLATION AND MAINTENANCE NEAR YOU
You turn to your heat pump for comfort when temperatures become unbearable. Unfortunately, no pump is safe from malfunctions. A common problem is a unit that won't power up. While issues like incorrect thermostat settings are simple to fix, others like broken capacitors require professionals. The same applies to unusual noises. For example, metal-on-metal noises indicate lodged foreign objects or loose internal components.
Likewise, vibrations could result from jiggling screws or excessively tight coolant piping, on the other hand, buzzing and shrieking faulty signal coils and dirty bearings, respectively. Another malfunction is insufficient heat supply caused by dusty filters, damaged valves, and poor refrigerant flow. Conversely, the heat pump may remain hot because of low refrigerant levels. Ignoring system maintenance presents numerous risks.
First, you incur high power bills since the unit struggles to warm or cool your house. Secondly, overheating and frayed wires might set your home ablaze. Clogged filters also reduce air quality, triggering breathing problems. Worst of all, you expose the heat pump to a total breakdown. That's because running a damaged unit stresses other components. On top of being inconvenienced, these malfunctions are expensive to repair, seeing many parts need replacement. You might even need another heat pump if your current one is irreparable. As such, you need an HVAC expert with your best interests at heart. Programming, assembly, disassembly, maintenance; you name it, our expertise spans across different heating areas.
With our professionals continually advancing their industry knowledge, we can handle any heat pump model. This is in addition to straightforward pricing models. Apart from fair rates, you don't have to worry about additional charges mid-project. Moreover, we accept different payment methods and recommend financing opportunities for our clients.
Not forgetting our client service team that responds to all your heating queries. You'll be pleased to know our responses are timely. This way, we address your concerns as soon as they arise. Forget grumpy customer representatives; our agents pick your call with a smile to brighten your mood.
Need Your Heat Pump Fixed or Installed? Call Our Nearby Experts!
Reach us today if you're tired of unreliable HVAC contractors. Earning 5-star reviews from most of our clients, we would be glad to make you one of our satisfied customers. Aside from residential homes, our services extend to industrial and commercial properties.