Heat Pump Repair Ida Township MI | Trusted Replacements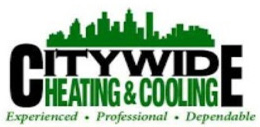 Usually, you see two distinct systems for controlling the temperature inside a house, the heating system and the air conditioning system. However, you can make things much more comfortable by installing a heat pump that can control your home's climate throughout the year. This system acts as a heater and a cooler, saving you a lot of time and effort. If you are looking for energy efficiency, then such a system would suit you well.
But what happens when it fails to perform as expected? You rely on the heat pump for providing you comfort in all seasons, so it could be a real inconvenience when it breaks down or underperforms. That is where we come in. Whether you need heat pump repair work done or need to install a new system, we can offer you our high-quality services.
Our highly skilled professionals will work closely with you to solve all your heating and cooling needs. Should you need a replacement, we will make sure to recommend the right pump based on your home's size, so you can efficiently control the climate inside. We have years of experience in helping our customers solve problems with their air and water source systems, and we will do all we can to ensure you can get the best out of your heat pump.
RELIABLE HEAT PUMP INSTALLATION AND MAINTENANCE NEAR YOU
In the winter season, the heat pump pulls warm air from the outside and releases it inside your home. Conversely, it pumps the warm air outside your place in the summer, when you want to keep your interiors as cool as possible. These systems are energy-efficient, and they cost you less than a furnace in the long run. Most heat pumps last for around 15 years or so, but you might need to get some maintenance and repair work done once in a while because no system is immune to malfunctions.
It is always good to have reliable people who you know are best at what they do. We offer high-quality inspection and preventive maintenance services, and you can depend on us to resolve the issue quickly and efficiently. We focus on finding the root cause of the problem rather than applying quick solutions that will result in more long-term costs for you.
Need Your Heat Pump Fixed or Installed? Call Our Nearby Experts!
Reach us today if you're tired of unreliable HVAC contractors. Earning 5-star reviews from most of our clients, we would be glad to make you one of our satisfied customers. Aside from residential homes, our services extend to industrial and commercial properties.