HVAC Repair Monroe MI | Commercial Refrigeration Pros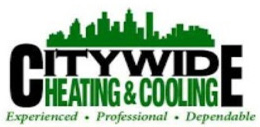 If you are a business owner, you know how vital it is to maintain your commercial space. When your employees and your customers feel comfortable in your space, then your business will flourish. To achieve a top-notch level of indoor comfort, all you need is the right HVAC company to assist you. The right heating and cooling systems can change the game, so this is an area you cannot ignore. Besides that, it's also necessary that the AQI in your office is safe, ensuring that your team doesn't fall sick.
Wondering how you can achieve all of this without hurting your budget? Citywide Heating & Cooling is here to guide you. With our efficient HVAC services, we are sure to restore comfort to your commercial property. Our skilled and certified servicemen are aware of such a project's importance, and they will handle all the work with utmost perfection. The only step you have to take is to give us a call.
Having Commercial Refrigeration Problems? We Will Fix It
The commercial refrigeration system plays a crucial part in the success of your business. Customers love a pleasant environment when they visit your office, shop, or restaurant. And once you can capture their attention, you are bound to get more customers in no time. At Citywide Heating and Cooling, we ensure that your office has the coziest environment, with your heating and cooling systems functioning to their best potential.
Thanks to our timely maintenance services, we take a close look at your system and examine any issue plaguing them. With regular maintenance, it becomes easy to detect the problems early to resolve them quickly. Your satisfaction is all we seek, so we make sure that we leave no rooms for complaints.
Our team is just a call away!
Need Refrigeration or HVAC System Repairs? Call Today!
You should stay away from hiring random companies for refrigeration, as they won't be as efficient. For your office, you need a highly professional company that knows their industry like the back of their hand, and who can be a better choice than us? At Citywide Heating and Cooling, we provide a wide array of HVAC services, encompassing your heating and cooling systems, heaters, AC, boilers, and so on. If you have a special requirement, feel free to ask us right away.
Our customer service team is always on duty to provide you with assistance, be it for resolving a query or for scheduling an appointment. So don't shy away from getting served by the top HVAC service providers– Call today!