Radiator Repair Monroe MI | Boiler Experts You Can Trust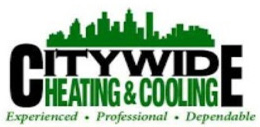 As we move towards the winter season, it's time to resort to the boilers or radiators for some much-needed comfort. To ensure that nothing is causing a hindrance to your wellbeing, go for a professional tune-up for your boiler. And if it has been underperforming, a repair is all you need to breathe life into it.
However, it's not so easy to fix a boiler. Only a highly experienced HVAC company can seal the deal for you without costing you a fortune. So, if you need to repair or install a new boiler in your commercial space, Citywide Heating is right there to assist you. Call us directly on this number to consult our HVAC experts.
Trusted Boiler Installation and Repair Technicians
Nowadays, heaters are the most popular choice when it comes to warmth and comfort. But boilers have been serving people for the longest time possible, and with time, the machines have evolved to offer more convenience, be it at your office or home. We have experienced that several customers are moving away from heaters and installing boilers at their place.
In case you have been planning to make this change, our team at Citywide Heating can be of great help to you. Owing to our multiple years of experience, skilled service members, and efficient services, your home will be the coziest this winter. You will also find us by your side if any emergency occurs, and you need a professional to take care of the machine right away.
When you install a boiler, you will get hot water at all times, along with warm air to keep you protected from the cold. So, to enjoy the dual benefits of this amazing appliance, call us today, and install a boiler.
Need To Get Your Boiler or Radiator Fixed? Call Us!
Commercial refrigeration is an area that we specialize. We have handpicked the best servicemen in the city to provide top-notch services to our customers. Our trained and experienced team has the required knowledge, insight, and sense of responsibility to carry out every project with a great deal of attention. As a result, we are the highest rated HVAC company in this area.
We not only deal with radiators or boilers but also all other types of HVAC services. Be it your heater or the AC, our team can fix and install all sorts of systems with equal skill. So, don't go for unreliable companies that might ruin the project for you. Hire us, and keep your business running in full swing, as we are there to take care of your comfort.
So, what are you thinking about? Stop waiting anymore, and reach out to us! To get answers to your queries or schedule an appointment with our experts, call us today!