Furnace Repair Romulus MI | Top Maintenance Experts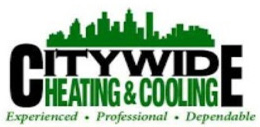 Most residential heating systems are non-operational during the summer season. The chances are that the owners neither inspect nor repair them. The low maintenance may result in breakdown or oxidation of the heating system's various components, making it unsuitable for the frosty winter season. That said, it is essential to hire an HVAC contractor to clean and inspect the ducts, thermostat, wiring system, burner, motor, belts, and other parts to ensure that they are in the right working condition.
But where do you find a reliable HVAC contractor? This is where we excel. Over the years, we have provided quality HVAC services to our clients in Michigan and its neighborhood. We boast of highly qualified and responsible HVAC technicians and updated equipment. You can trust us for quality and reliable HVAC repairs and maintenance.
Heater Installation and Maintenance Services Near You
People generally rely on heating systems to keep themselves warm and safe during the winter months. But, irrespective of the quality of the heating system we use, be it the latest ultra-modern unit or a traditional cooling device, they are all prone to breakdowns. The worst part is their breakdown at the most unexpected time when guests are around and during nights when the temperature can be freezing.
This is where experts come to your rescue. As we have the industry's best experts to render advanced heating services, you can rely on us for immediate, credible, and complete repair and replacement services. Your comfort, safety, and peace of mind are our absolute priority.
Need Your Furnace Installed or Fixed? Call Our Nearby Experts!
We are here to serve you. Whether your furnace has blocked ducts, a defective motor, a faulty thermostat, or any other issue, we will professionally handle the problem. We will also offer free training on how to do basic furnace troubleshooting. Call us today and get your heating issues sorted.