Ida Township MI AC Repair | Top Cooling Unit Maintenance Service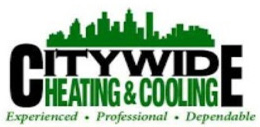 The temperature in Michigan doesn't get too high during the night. But once it is daytime, the heat keeps building up. As such, many houses have air conditioning systems that give them relief during the hot summer season.
In case your unit breaks down, you must get it fixed as soon as you can because a hot summer day can get quite unbearable, even when you are indoors. As such, you shouldn't wait until things turn worse. Our team of highly skilled technicians is always ready to help you out whenever you need it. Whereas other companies are only available at certain times of the day, we offer our services 24*7, thus ensuring your comfort and wellbeing are always protected.
AC MAINTENANCE AND TUNE-UPS | KEEP THE COOL GOING STRONG
Not all HVAC companies offer you high-quality services. Many companies out there will offer to do the job at a cheaper rate but don't provide a permanent solution. When your unit needs a long-term solution, it can be detrimental to apply quick fixes. This is because it doesn't take too much time for such problems to reappear and cause you further inconvenience in the future.
We have a different way of doing things in our company. We inspect your system and suggest a replacement only when we think it is a more cost-effective solution than AC repair. Sometimes the operating cost incurred to keep an old unit running is not worth it. Our technicians take all the time they need to understand the nature of the situation.
Some companies try to extract more money from you by suggesting unnecessary repair work to be performed. But we only recommend them when it will solve the issue your unit is suffering from. Only when the damage is beyond repair or the system is not worth maintaining any further shall we suggest a replacement. We consider personal factors like your budget and preferences while performing our services and recommend a replacement based on these factors.
Don't Lose Your Cool | Call For AC Repairs
Do not wait until it's too late. Call us as soon as you notice any system defects such as sensor problems, electric control issues, refrigerant leaks, and much more. Call us or reach out online today!