Air Quality Testing Monroe MI | Reliable IAQ Systems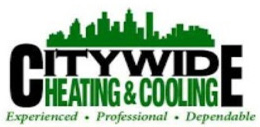 At Citywide Heating and Cooling, our services include a wide range of HVAC works, including IAQ testing. Indoor Air Quality or IAQ is a vital part of your and your family's health and wellbeing. So, if you haven't already got it tested, it's time to opt for it right away! In this procedure, we employ our high-tech testing methods to detect the contaminants that make your indoor air polluted. It could be dust, smoke, pet dander, and a whole lot of other things. To prevent illnesses induced by polluted air, we test the IAQ and provide solutions to control it.
To know more about this service, give us a call, and one of our experts will resolve all of your queries.
Top-Rated Indoor Air Quality Testers Near You
Allergy and asthma are the most common diseases today, and both are fueled by air pollution. But did you know that your indoors could also be polluted? With the contaminants in the air increasing by leaps and bounds every day, it is a must that you check your indoors for such harmful substances. Keeping all of this in mind, we have designed our IAQ testing services. Our trained and certified professionals will carry out the process with immense care, ensuring that the results are accurate.
You must have noticed the home testing kits available in the markets, but they are hardly matching our efficient testing methods. We employ the best means to get the work done, and our technicians are aware of this task's nitty-gritty. So, if accuracy is your prime goal, don't rely on the kits. Citywide Heating and Cooling have been providing this service for the longest time. Hence, we know which is the best way to conduct the test to get glitch-free results.
After the testing, our experts will provide you with a detailed report and suggest a fast method to start acting on the issues. When you implement these solutions, your indoor air quality will improve within a period, and you can breathe freely without worrying about getting sick!
Need Your Indoor Home Air Quality Tested and Improved? Call Today!
As a company that prioritizes its customer's satisfaction and wellbeing over anything else, we ensure that you live in a healthy and breathable environment. With our specialized IAQ testing and improvement methods, we can alleviate most pollutants from your home, keeping it fresh and clean. By applying state-of-the-art mechanisms and top-notch resources, we make your space pure once again so that you can thrive in health.
So, hire Citywide Heating and Cooling today, and allow us to restore health and happiness to your home once again. Our experts and our customer service team are available to resolve your issues, so pick up your phone, and call today!