Ductless Mini Split Installations Monroe MI | Top Cooling Systems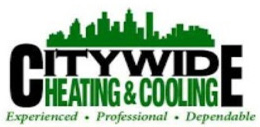 Keeping in mind the convenience and trouble-free maintenance, many homeowners are moving towards ductless mini-split ACs. Unlike the traditional cooling units, they don't need any separate ductwork for functioning. And since there are no air ducts to clean, installation and maintenance are much easier. It's lighter on your budget too. They take up less space, and if you want to shift homes, removing these ACs are relatively straightforward.
So, if you want to make a transition, Citywide Cooling can help you out. Armed with the best servicemen in town, we are here to offer a world of convenience for you and your family members. With us, you get access to the top HVAC services, with a complete guarantee of work quality.
Trusted Ductless Air Conditioner Installers Near You
Installing a full-blown air cooling system and a mini-split AC are quite different. The latter requires more attention to detail. When you install a mini-split, you have to hire a reputed company to ensure there's no room for flaws. With Citywide Cooling, you will be offered the following facilities and many more:
Industry Knowledge
Our team has the highest level of knowledge regarding this industry. As a result, they know the best way to install a system. Thanks to their excellent installation method, your machine will perform to its highest potential without giving you a hard time.
Reasonable Price
Our premium services don't cost a fortune, so you can access our services without compromising on your budget. Most HVAC companies out there attach a hefty price tag to their services, but we keep our customer's needs first. Our rates are justified, and our services are unmatchable. So why would you choose anyone else?
Friendly Team of Experts
For any issues or questions regarding our services, our experts are there to sort them out. When you reach out to our customer service team, they will help you fix an appointment with our servicemen and help you out with your queries. All you need to do is make a call!
Need To Get Your Ductless Air Conditioning Installed? Call Today!
When you choose Citywide Heating and Cooling, you are bound to be completely satisfied with our efficient and skilled services. Our priority is to provide the best solutions for your home's comfort. That's why our ductless mini-split installation services have been designed to add optimum value to your life. We will not only install the mini-split but will also be there to advise you in choosing a new machine. So, leave all the responsibility on our shoulders, and watch our experts doing their magic! To get in-depth knowledge about our company and our services, feel free to give us a call.