Furnace Repair Grand View MI | Top Maintenance Experts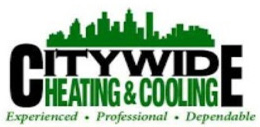 Most residential heating systems are non-operational during the summer season. The chances are that the owners neither inspect nor repair them. The low maintenance may result in breakdown or oxidation of the heating system's various components, making it unsuitable for the frosty winter season. That said, it is essential to hire an HVAC contractor to clean and inspect the ducts, thermostat, wiring system, burner, motor, belts, and other parts to ensure that they are in the right working condition.
But where do you find a reliable HVAC contractor? This is where we excel. Over the years, we have provided quality HVAC services to our clients in Michigan and its neighborhood. We boast of highly qualified and responsible HVAC technicians and updated equipment. You can trust us for quality and reliable HVAC repairs and maintenance.

HEATER INSTALLATION AND MAINTENANCE SERVICES NEAR YOU
People generally rely on heating systems to keep themselves warm and safe during the winter months. But, irrespective of the quality of the heating system we use, be it the latest ultra-modern unit or a traditional cooling device, they are all prone to breakdowns. The worst part is their breakdown at the most unexpected time when guests are around and during nights when the temperature can be freezing.
This is where experts come to your rescue. As we have the industry's best experts to render advanced heating services, you can rely on us for immediate, credible, and complete repair and replacement services. Your comfort, safety, and peace of mind are our absolute priority.
Need Your Furnace Installed or Fixed? Call Our Nearby Experts!
When your heating system gets faulty, it is not advisable to wait for it to get fixed on its own or attempt to self-repair the unit. If you wait to call the experts, there are chances that even a minor issue in the heating system escalates into a significant repair, incurring a huge cost.
As always, preventive maintenance is better than costly repairs. We must stay alert and watch for the following warning signs that mandate immediate service from an expert technician.
Escalating energy bills that indicate the system is getting faulty and incurring more energy.
The heat does not distribute evenly in the home, with some rooms being hot and some being very cold.
The system is emitting cool air instead of maintaining a warm temperature.
The increased volume of dry air and dust that fills your entire home.
Unusual and loud noises from the furnace.
The heating unit is not maintaining the required temperature, indicating its sub-optimal functioning.
These are some of the main warning signs that you require assistance from an expert heating repair technician. Do not hesitate to call us for swift repair and maintenance services. Our qualified and trusted technicians will ensure to fix any repair within the least possible time frame.
We are equipped with all the advanced tools and equipment to fix the issue quickly. Why stay in cold weather and compromise your family members' health when you can stay comfortable and with absolute peace of mind with just a phone call!